About
Hi, Call me im or Sarbeh or NH (enha)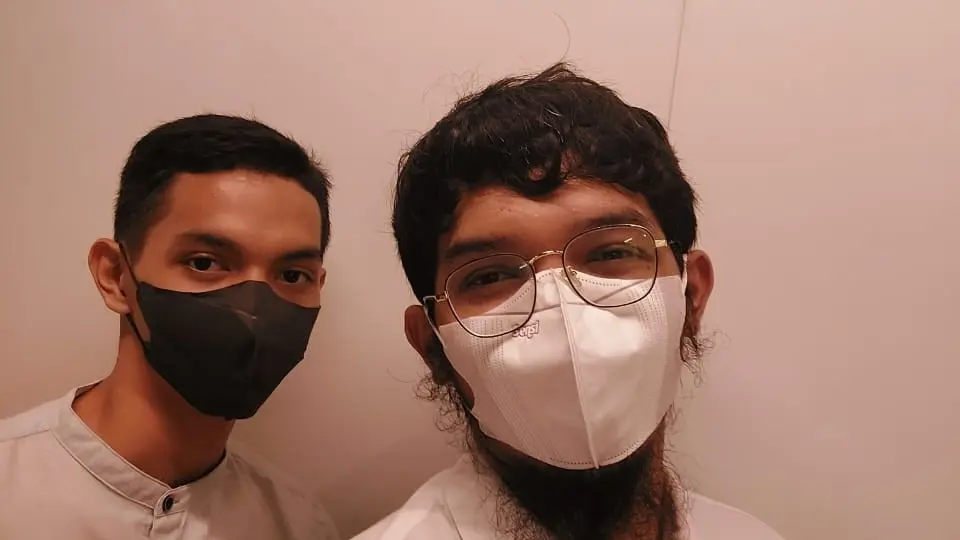 Background
Perkenalkan saya Ibrahim Nurul Huda.
Seorang self-taught web developer dari Sukoharjo, mempermudah penyebaran teknologi web terkini dengan performa yang cepat dan desain yang interaktif.
Kesibukan sekarang, menjadi freelance web dan SEO untuk beberapa klien UMKM. Here my portofolio and case project blog. Kesibukan utama saya adalah sebagai mahasiswa ilmu Syariah di LIPIA Jakarta, yang mana saya membantu membuatkan serverless ebook untuk ringkasan setiap matkul, cek ebook disini.
Diluar itu, saya juga memiliki hobi jalan kaki dan menulis tentang teknologi yang baru saya pelajari dan beberapa faidah syariah disini, dan memulai membuat beberapa klip video di tiktok dan youtube reels
Education
Bachelor of Art, LIPIA Jakarta

Jakarta, ID Expected graduate Dec 2026

Deeply down learning about Islamic Law, Ushul Fiqh, and mazhab comparison.

Diploma II, LIPIA Jakarta

Jakarta, ID Graduate Apr 2022

Learn and Practice Intermediate Arabic Language.

Dicoding

Online, ID Graduated Jan 2023

DevOps and Back-End Developer Scholarship Program.

Belajarlagi

Online, ID Graduated Nov 2022

Learn advance spreadsheets for business.

LSP Teknologi Digital (BNSP)

Yogyakarta, ID Graduate Jan 2021

Learn PHP language and Basic OOP, Learn and design real products and how to read briefs from clients.

Binar Academy

Jakarta, ID Expected graduate Dec 2026

Learn MERN Stack to build landing pages and mini game.
Skills
Web Development
Proficient in JavaScript, HTML, CSS, Tailwind, Bootstrap, Nodejs. Astro JS, Svelte and Vue. Can handle CMS Headless for JAMSTACK.
Other
Others: React, Wordpress, Office app, spreadsheets, Basic Networking, and Augmented Reality (AR).